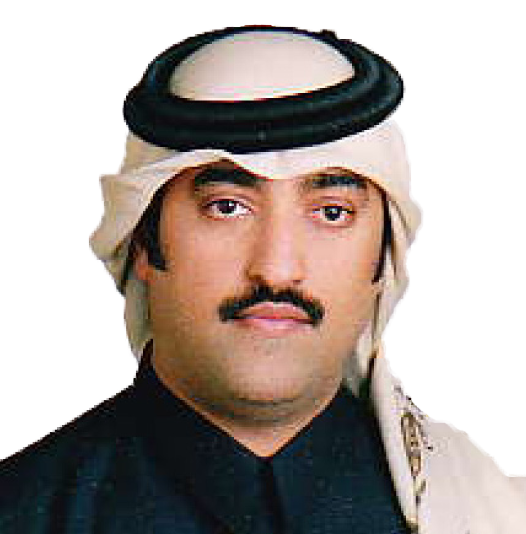 Mr.Mohammad Khalid Al Rabban
Member
Completed my Business Management studies in the US and joined my Father, a distinguished businessman, Khalid Mohd. Al Rabban, Chairman, Al Rabban Holding to assist him in his business.
The Rabban Group, founded in 1964, has grown from being a well established business in pearl trading to include interests in construction, consumer goods, mineral water, ready mix concrete, truck hire, real estate and corporate sponsorship and is enjoying continued good growth in to the third generation
About Al Rabban Holding (www.alrabbanholding.com)
Tremendous growth within a diversified portfolio of Companies and Partnerships has resulted in the creation of the Al Rabban Holding.
In 1970 Mr. Khalid M. Al Rabban took over the Rabban Contracting and Trading Co. (WLL) and initiated an ambitious growth strategy. This successful strategy has evolved as is evident in the Group of Companies forming the Al Rabban Holding. Al Rabban Holding have also entered into partnerships with carefully selected International industry leaders, and will continue to establish business agreements with strategic partners to further add value and diversify the Holding.
Al Rabban holding is one of the most respected Qatari owned Companies and has been active in the growth of Qatar for close on 50 years.
The following companies are managed by Al Rabban Holding:
Rabban Readymix Company (WLL)
The original ready mixed concrete company in Qatar. Supplying the construction and civil engineering industry and supporting the growth of modern Qatar for over 36 years with the highest standard of concrete design.
Rabban Readymix operates a fully computerized automatic batching facility using a modern fleet of truck mixers and pumping equipment.
Rayyan Mineral Water Company (WLL)
The company was established in 1985 with Technical support from Evian International, France. Rayyan is the ONLY Natural Mineral Water being bottled at source in Qatar. The company continues to invest and upgrade the infrastructure and technology to ensure a consistently high standard of Quality ensuring that World class standards are exceeded.
Al Sarh Real Estate
Owns and manages both Residential and Commercial properties. The philosophy is to provide an above expectation living environment which allows a resident to immerse in a serene and tranquil "home away from home". The commercial properties deliver market, industry trends and technology which meet the tenants needs.
Rabban Services Company (WLL)
Rabban Services Company specializes in the provision of sponsorship and related services for international companies wishing to do business in Qatar.
In addition to the sponsorship activities, Rabban Services Company also provides accommodation, catering and other services to these companies.
Rabban Services Company also acts as the groups trading company and participates in tenders to the government and private sectors.
Rabban Contracting and Trading Company
Was established in 1964 and holds a class "A" certification as a General Building & Civil Engineering contractor in Qatar.
Rabban Contracting and Trading Company has been in many prestigious projects and has experience working with major International and local consultants.
Arabian Falcon Transport Company
Provide transport and logistics services to both Group companies and the local market. Vehicle servicing and fleet management services are also provided by the Arabian Falcon Transport Company.
Rabban Stefanutti Stocks
A partnership formed between the Rabban group and a leading listed South African multi-disciplinary construction group, Stefanutti Stocks. Rabban Stefanutti Stocks aim to be intrinsically involved in the accelerated growth of Qatar.
Al Tayer Stocks
Have a proven track record focusing on interior contracting works. The industry recognizes Al Tayer Stocks as delivering high Quality projects and meeting deadlines.