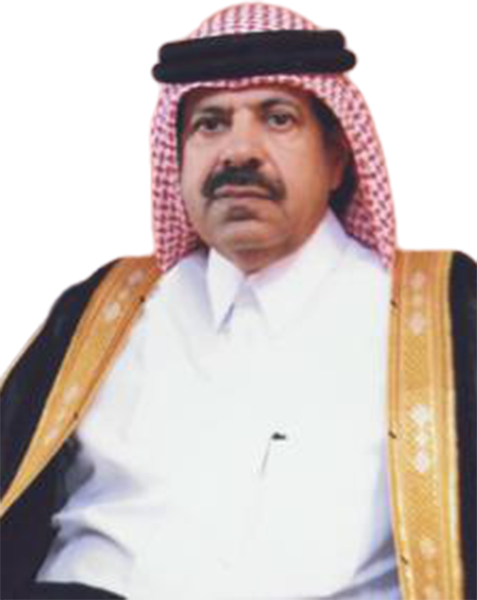 Mr. Rashid Mohamed M M Al-Nuaimi
Member
Mr. Rashid Mohammed M M Al-Nuaimi is the Chairman of Dallah Holding and brings 40+ years of progressive leadership experience in management and entrepreneurship spanning several sectors. His esteemed aptitude and visions are utilized on several forums and boards.
Born in 1954, Mr. Al-Nuaimi holds a BA in Economics and Commerce and a master's degree in Technology and Management.
He embarked on his career path at the Qatari Ministry of Information and Communications Technology (ictQATAR), where he became the Director of Department for Finance and Administration in 1980.
This experience at the government sector was instrumental for Mr. Al-Nuaimi, who went on to represent Qatar in the Gulf Cooperation Council's effort to create a unified financial regulatory framework for the joint media institutions operating in the Gulf. He further represented Qatar in a number of specialized committees working in financial, legal and media spheres in regional and international forums.
Between 1985 and 1989, Mr. Al-Nuaimi was elected to the chair of the administrative and financial committee of the Arab Broadcasting Union.
Following this stint, he was appointed as a member of the Qatari Government's Job Classification Committee as well as a board member of the Qatar National Hotels Company. His keen eye for opportunities in business and trade was recognized by the Qatar Chamber of Commerce and Industry as he became its member from 1998 to 2002.
As an innovative and enthusiastic born leader, Mr. Al-Nuaimi established Dallah Advertising Agency, which became as the region's leading advertising and media agency and the pioneering subsidiary to be established under Dallah Holding Media (DHM), the first 360-degree marketing communications group in a fully Qatari incorporated holding since 1982.
Beyond Qatar, Mr. Al-Nuaimi's global outlook has underpinned the establishment of several successful regional enterprises, including Dallah Real Estate Investment Company and Light Construction Equipment Manufacturing Company in UAE, as well the Arabian Seas Insurance Company in Jordan.

Dallah Holding:
Dallah Holding is a fully Qatari owned incorporation that was established in 1982 and has expanded its activities & sector tremendously in 1991.
The first sector that emerged was in media sector called Dallah Holding Media, which currently encompasses nine companies, with 200 leading experts of more than 22 different nationalities that provides creative services, advertising, digital printing, offset production, exhibitions, event management, sports & experiential marketing, fit-outs, corporate gifts, photography and videography, social media management, and interactive technology solutions in world-class corporate brands.
Since then, it expanded into different sectors such as Dallah Holding Real Estate for investment and contracting; Dallah Holding Hospitality for food trade and marketing, restaurants, and hotels; Dallah Holding Trades for supply of electronic equipment and surveillance cameras, trade in American and Spanish high-end furnishings, interior design and shops; and Dallah Holding Beauty & Wellness for beauty salons, tools and equipment.
More information can be found at www.dallahholding.com