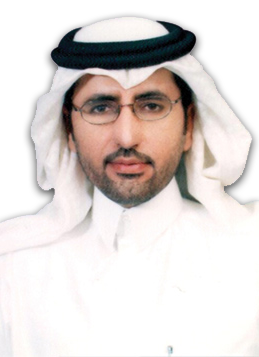 Mr. Hamad Bin Ali Al Hedfa
Member
Starting from the 1st of May 2013, Engineer Hamad Bin Ali Al-Hedfa has been named as the CEO of Mazaya Qatar Real Estate Development Q.S.C. Before Joining Mazaya Qatar, Engineer Al-Hedfa was with The First Investor from early 2009 as the Executive Director. TFI is one of the leading Shari'ah-compliant investment banking firms in the region, and the largest Qatari close shareholding investment banking firm, with specialization in real estate investments, investment banking and asset management.
In addition to his position as Chief Executive Officer of Mazaya Qatar Real Estate Q.S.C. Development, in 2014, Engineer Hamad has been elected as a member of the company's Board of Directors for next three years.
Currently, and along with his new position at Mazaya Qatar Real Estate Development Q.S.C., Engineer Hamad is chairman and board member of several companies in Qatar, and internationally. With extensive experience in the oil and gas industries, Hamad was part of the US$13 billion, Qatar Gas 2 mega project, within which he was responsible for the offshore project's interface activities - dealing with international organizations, governments, firms, companies and shareholders.
Engineer Hamad was also the Onshore Projects Coordinator for Qatar Gas Operating Co. and he was involved in all aspects of the company's contract negotiations, tender offers, and project development.
Hamad was educated in the USA, graduated with honors from Texas A&M University in Engineering, and has an advance Diploma in Project Management. He also holds honor degrees and certificates from All-American Scholars, is recognized in "WHO's WHO" and is a USA Achievement Academy National Award Winner. Mr. Al-Hedfa also holds various professional/vocational certifications across many sectors.