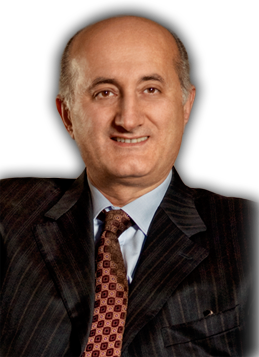 Mr. Issa Abdull Salam Abu Issa
Secretary General
Issa Abdul Salam Abu-Issa is the Chairman and Chief Executive Officer Salam International Investments Ltd. (SIIL). SIIL is a public Qatari Shareholding Company listed in the Doha Stock Market which operates over thirty five business units in 5 sectors. As the head of one of Qatar's largest and best established companies with more than 60-year heritage, Mr. Abu-Issa, led the transformation of Salam from being one of Qatar's family-owned businesses into a public shareholding company which operates both locally and regionally.

With a BSc. in Business Administration from the United States International University in San Diego, California (graduated in 1978), Mr. Abu-Issa oversees his company's diverse investments and operations in the fields of Technology and Communications, Construction and Development, Luxury and Consumer products, Energy and Industry, and Investments and Real Estate. SIIL operations extend over Qatar, United Arab Emirates, Palestine, Kuwait, Saudi Arabia, Oman, Bahrain, Jordan, and Lebanon.
On the International front Mr. Abu-Issa holds membership in the World Economic Forum.
Apart from being the Chairman of the Board of Directors of Salam International Investment and Salam Bounian, he is also the Secretary General of the Qatari Businessmen Association; a leading Non-Governmental organization playing a vital role in serving Qatar's business community and raising Qatar's trade profile internationally. Mr. Abu-Issa is a member of the Board of Trustees of Al Shaqab Equestrian Academy Qatar, Vice-Chairman of Serene, Lebanon and Co-Chairman of the Qatari-Turkish Business Council.
---------------------------------------
Qatari, born Sept. 20, 1955